Event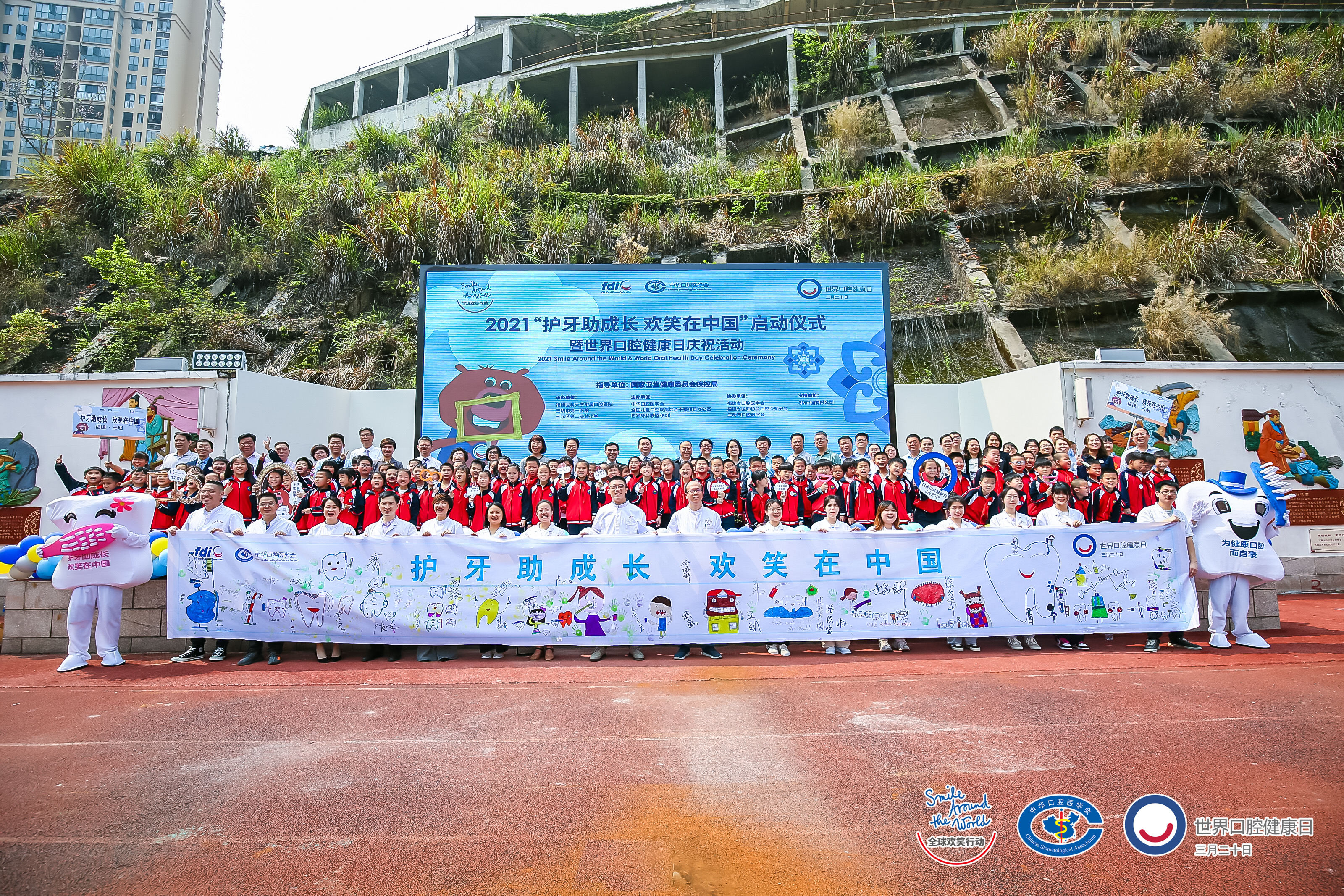 The 2021 Smile Around the World & World Oral Health Day Celebration Ceremony is held at Sanyuan Second Experimental Primary School at Sanming, Fujian Province on March 19th, 2021.  1320 children from 1-3 grades and 65 dental professional volunteers participated the ceremony, followed with various oral health education events, including painting competition, teeth-brushing contest, story-telling and oral health education class, etc. 
FDI president Dr. Gerhard Seeberger and president-elect Prof. Ihsane Ben Yahya joined the ceremony through pre-recorded videos.
Smile Around the World project was held in China in 2018 and 2019 and it's the third time that it comes to China again.  The project aims to involve 1000 children at school in the city of Sanming, Fujian Province and will be finished in June 2021.
Information
int@cndent.com
Sanyuan Second Experimental Primary School
Sanming Shi
Fujian Sheng,
China
Sanyuan Second Experimental Primary School