Campaign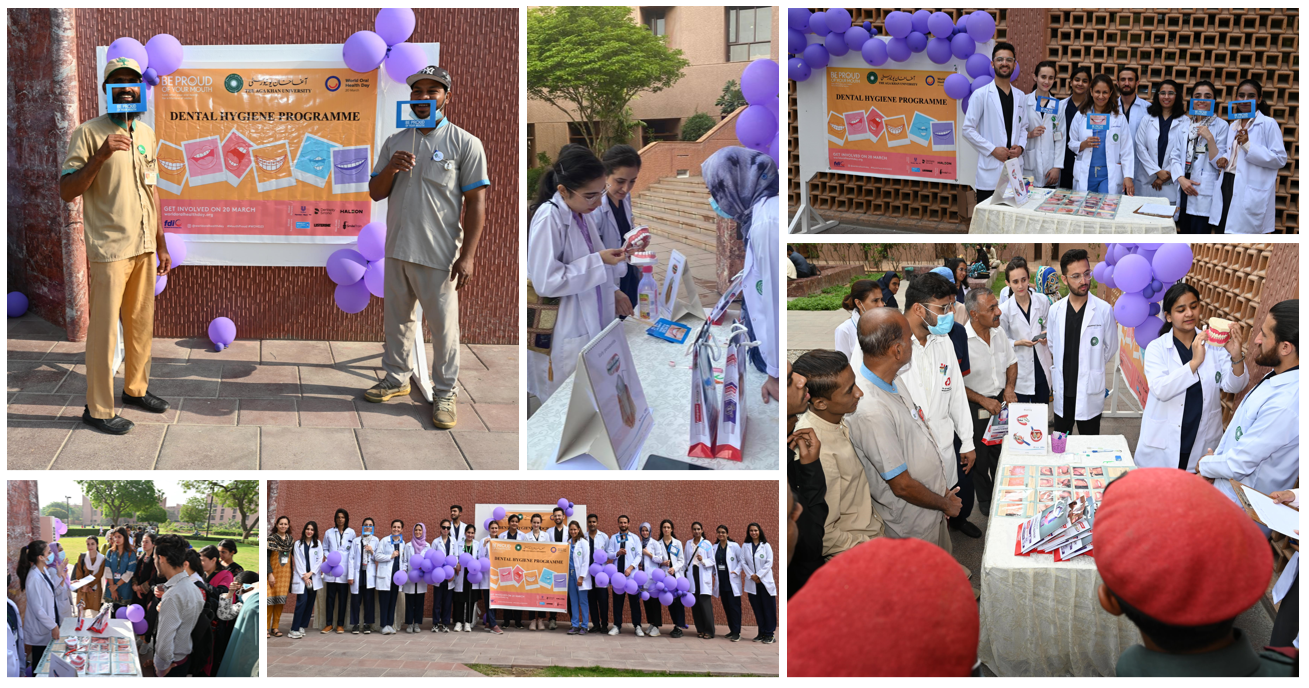 The Aga Khan University Hospital Dental Hygiene program organized an oral health awareness campaign for World Oral Health Day 2023 activities. The campaign aimed to inspire and empower people to take charge of their oral health and to highlight the importance of oral health for individuals of all ages and from all walks of life.
To achieve this, the students, interns, and faculties of AKU Dental Hygiene organized a set-up at three different locations on the campus. The campaign aimed to reach a diverse population of employees, patients, and attendants. The setup included oral hygiene instructions and education, demonstrations of proper brushing and flossing techniques, and distributing of informational material such as brochures and flyers.
The campaign also aimed to highlight the impact of oral health on an individual's overall health and well-being. The team emphasized the importance of head and neck cancer self-screening, regular dental check-ups and oral health maintenance to prevent oral diseases and their potential impact on overall health.
Overall, the oral health awareness campaign aimed to promote a better understanding of oral health and encourage individuals to take proactive steps to improve their health. The team aimed to reach as many people as possible and to encourage them to take charge of their oral health to improve their overall health and well-being.
Information
dental.hygiene@aku.edu
3500 National Stadium Road
Karachi-74800
Pakistan
Aga Khan University, Hospital