School visit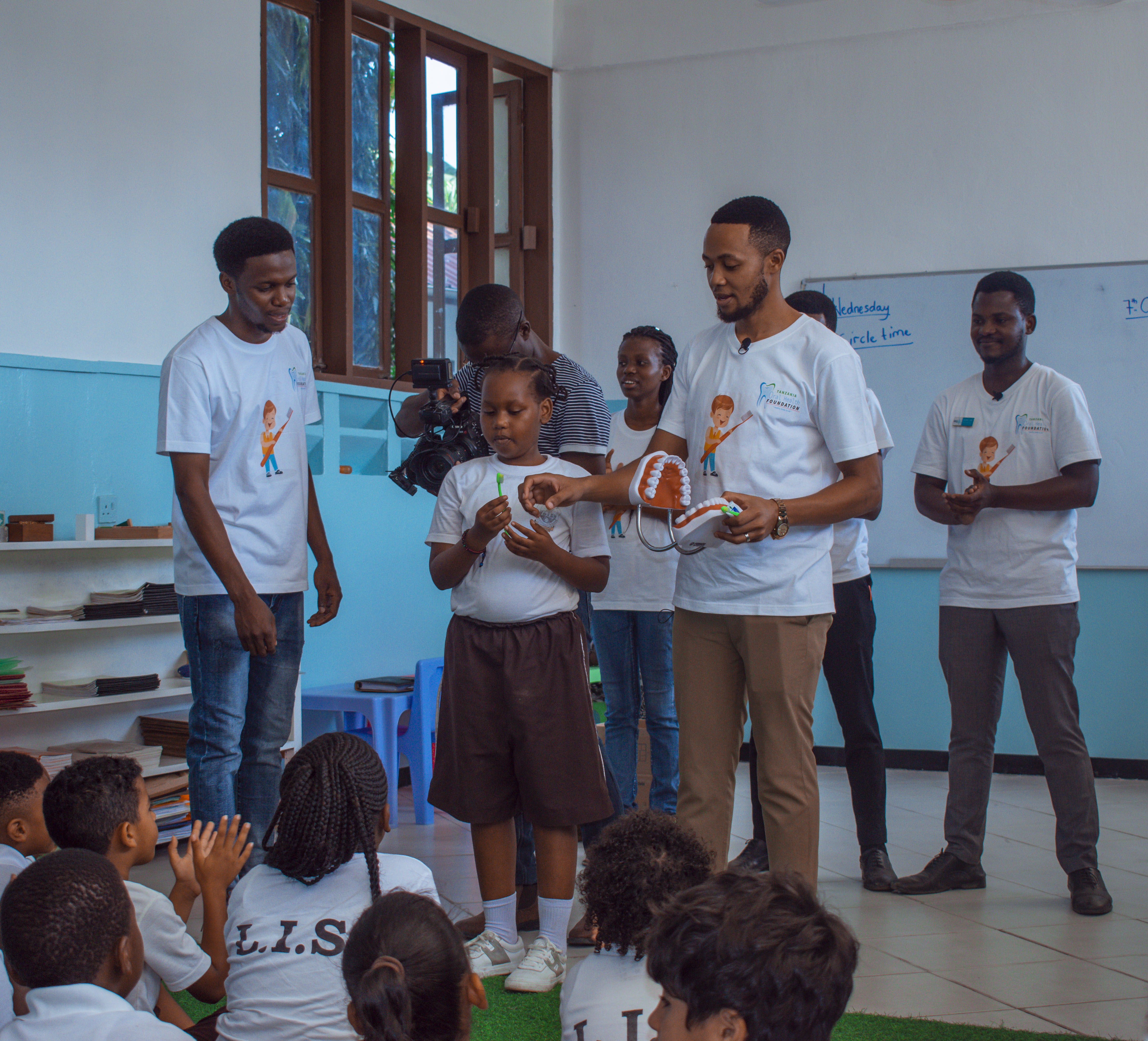 As it name "beyond toothbrush", this program seeks to provide education to children about oral health beyond what children know about oral health that is the tooth brushing process. Most children grow up knowing that tooth brushing as the only way to take care of their teeth but they lack the knowledge on how to brush teeth properly and other crucial information about oral health.
The proposed program is a school based dental health educational program that seeks to educate the children aged 5-11 years about appropriate dental care and oral disorders. Children aged 5-11 years have been chosen as target population, because it is easier to change their habits and to teach them to use oral hygiene measures. Moreover, once they get accustomed to these habits they will hopefully keep them throughout their lives and keep natural teeth for their lifetime. The objectives of the proposed program are: to train children in the classrooms to promote healthy behaviors regarding dental care and to increase the knowledge level and change behaviors of children regarding oral hygiene by 20% in one month.
This program aims at making Tanzania with generations of people with healthy smiles and free of oral diseases. It's our hope that you will be able to join this call for change and make better Tanzania.
Information
mgayawinfred367@gmail.com
Mwaikibaki
Dar es Salaam
Tanzania
Mikocheni