Social media campaign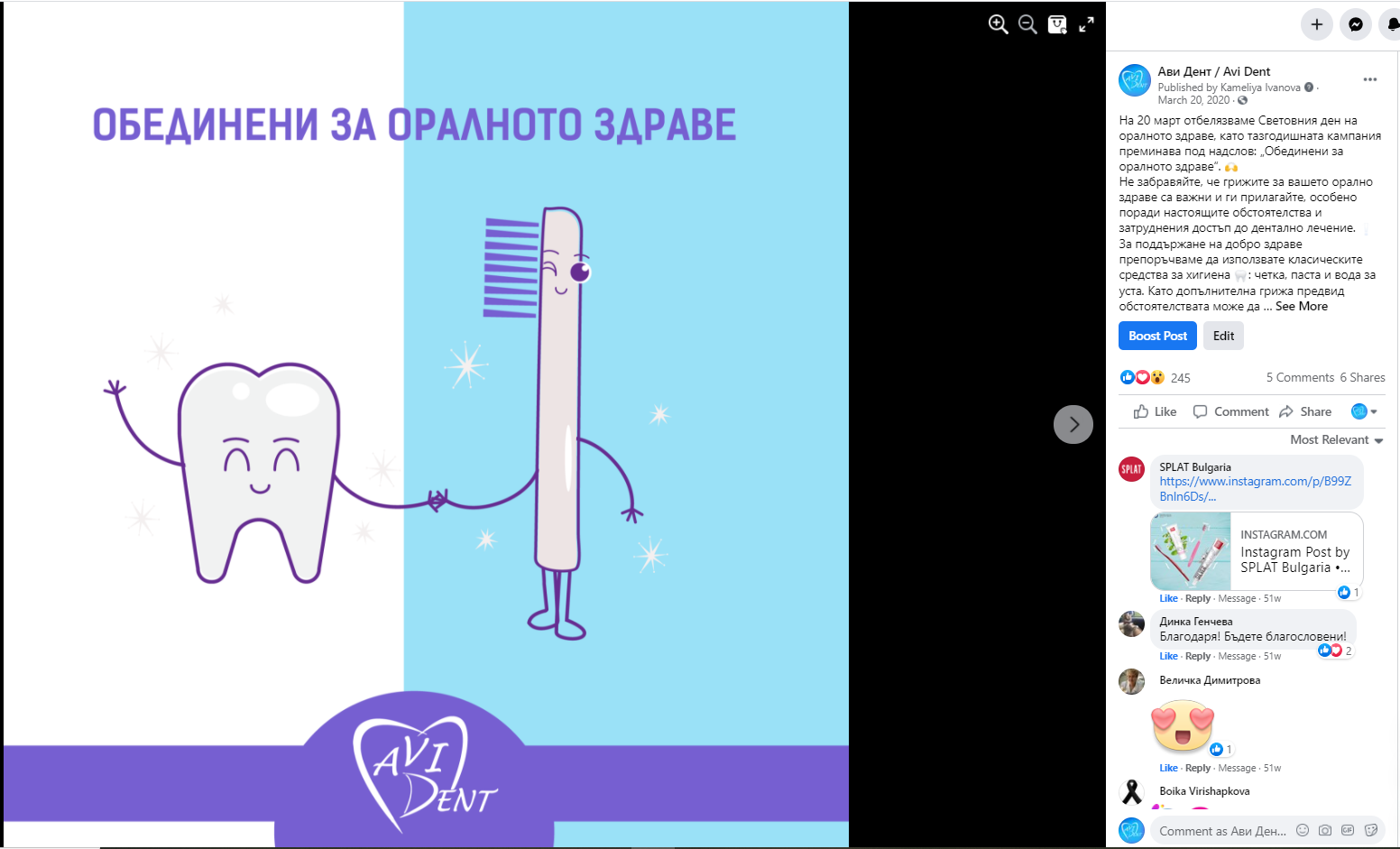 Inspired by the last year WOHD 2020: Say Ahh: Unite for Mouth Health we decided to collaborate with SPLAT - profesional oral care products & to show that you can Be Proud Of Your Mouth with the right dental care.
Campaign plan:
20.03. - Social media post announcing WOHD campaign
22-26.03. - Each day we will post one of WOHD ready resources to spread awareness throught our social media channels
Offline activities during the week: we will give very detailed guidelines for oral care to our patients, main focus will be on children. We will give them a gift bag with SPLAT dental care for a good oral health. We will take pictures of children's smiles with WOHD frame.
 29.03. - We will post a collage of our happy patients.
31.03. - We will give futher information on SPLAT products and why we chose to partner with them.
:)
Information
info@avi-dent.com
20 Karlovska Str.
4000 Plovdiv
Bulgaria
Dental Clinic - Avi Dent