Social media campaign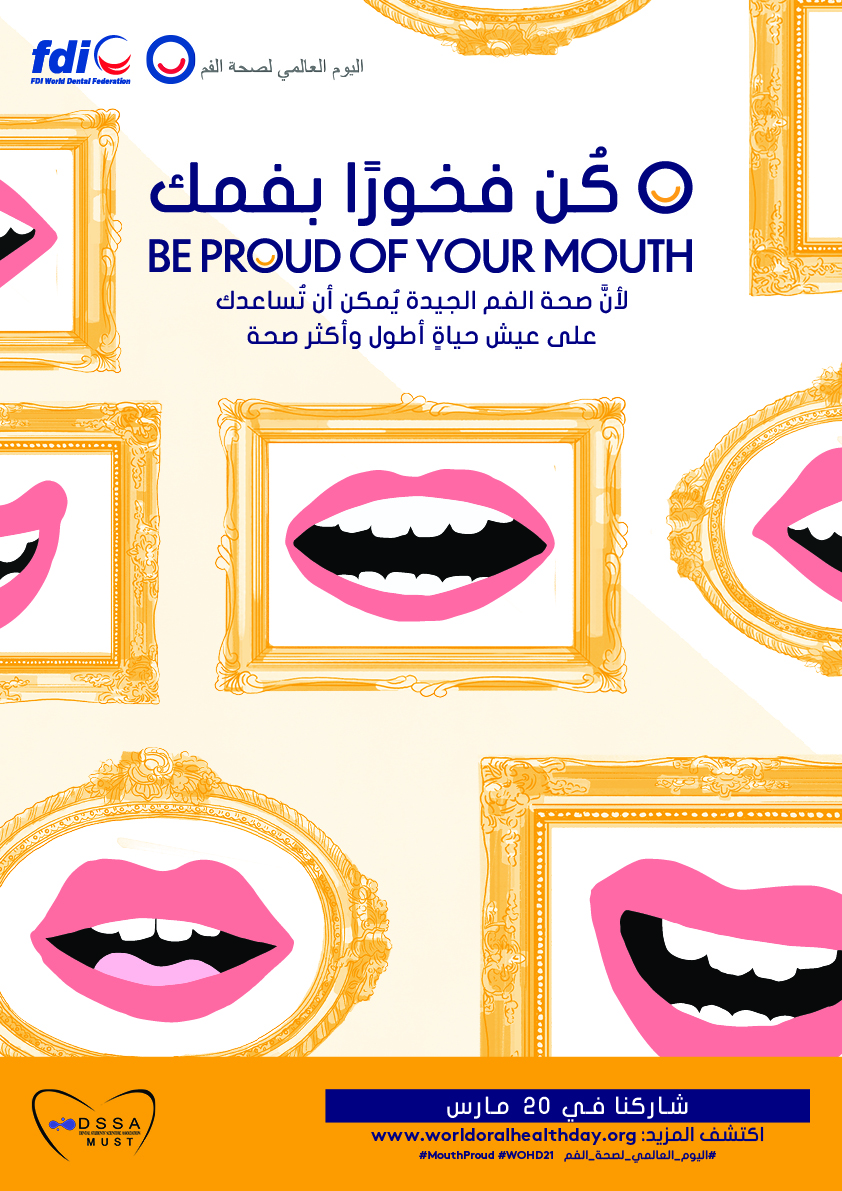 This year, due to the coronavirus (COVID-19) pandemic, our activity was centered on social media.
So, we created two posts of series.
 
The first campaign is called #Your_overall Health_In_Your_Tooth health.
As it appears from the title, we have been linking the general health of the body with the health of the mouth and teeth by talking about diseases that occur in the body and have a relationship to oral health, such as atherosclerosis
.
The second campaign about COVID-19.
Since we are currently going through the second wave of Coronavirus (COVID-19) around the world, we made educational posts about the relationship of COVID-19 to oral and dental health, how the dentist deals with COVID-19, and how patients take care of the health of their mouth and their teeth during this period.
We also used the resources available on the WOHD website and translated them into Arabic, our mother tongue, to make it easier to understand and more useful to the audience of our page.
Follow DSSA-MUST on Facebook: @dssamust
Follow DSSA-MUST on Instagram: @dssa.must
Follow DSSA-MUST on Twitter: @dssamust
Follow DSSA-MUST on Youtube: DSSA-MUST - YouTube
Information
dssa.must@gmail.com
Misr University For Science and Technology
6th of October
Giza Governorate
Egypt
Misr University For Science and Technology