Event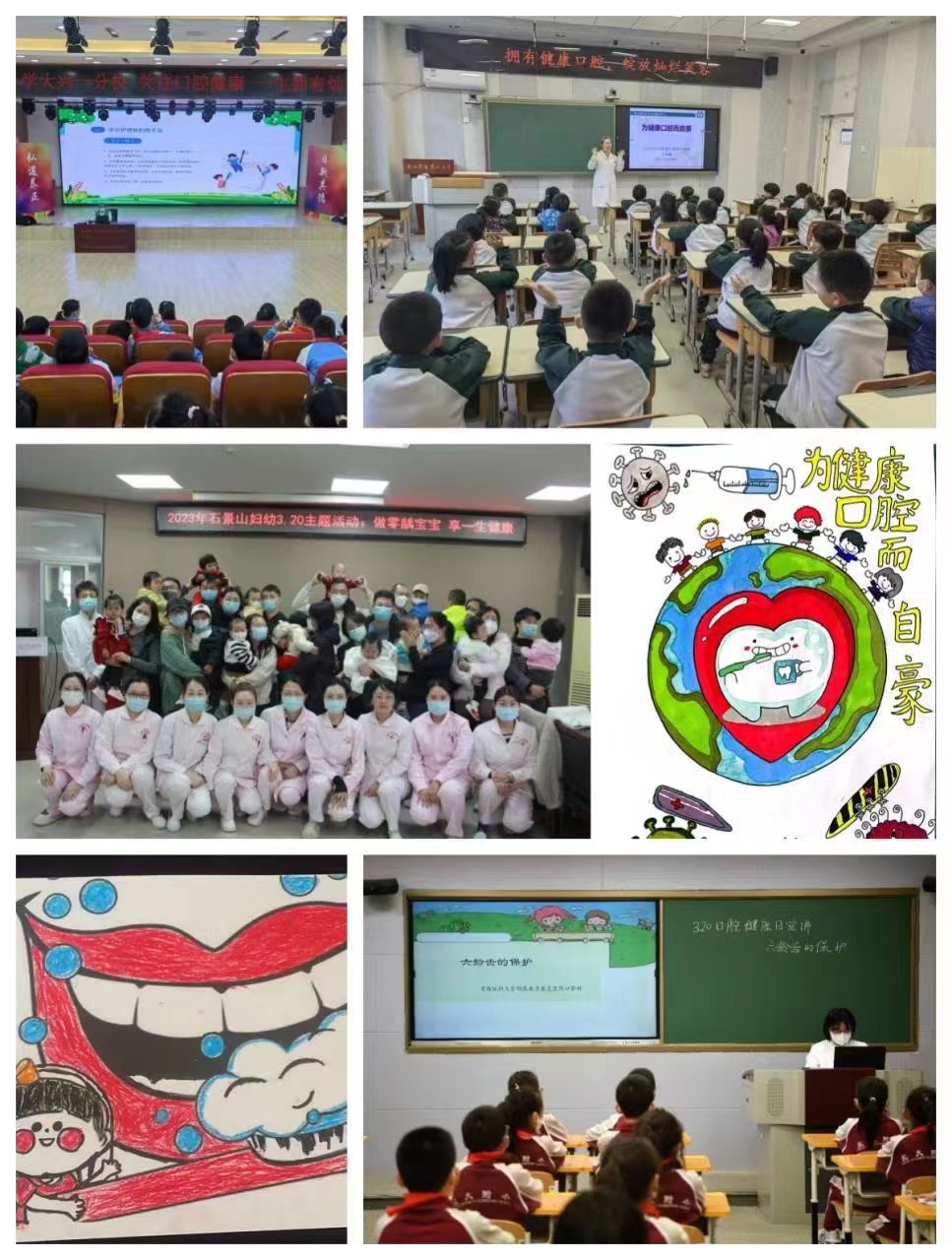 The World Oral Health Day in Beijing, 2023
2023 is the 16th year since the establishment of The World Oral Health Day on March 20th . The Health Day has gradually lodged itself in the public mind, and become an important day for promoting oral health. On March 2023, Beijing Stomatological Association and Beijing Dental Prevention Institute jointly launched a program, to learn the official information of "The World Oral Health Day" and widely disseminate oral health knowledge. More than 120 units including dental prevention centers, dental institutions, and members of the society in various districts have participated in. During the blossom season, people use various methods to bring the concept of oral health to the citizens in Beijing.
Beijing Dental Prevention Institute collaborated with mainstream media to expand publicity efforts. The Institute has collaborated with Beijing TV to broadcast more than 10 short films, focusing on hot topics such as children's oral health, orthodontics, and bad oral habits. Bai Yuxing, an orthodontic expert from Beijing Stomatological Hospital, and Liu Min, an oral prevention expert, have been invited to conduct oral health education. Guan Xiaobing, a mucosal disease expert, taught oral mucosal disease knowledge through the "Yangshengtang" program. Both television channels and new media platforms have created a great atmosphere of teeth protection before and after the health days.
The brand programs of Beijing Dental Prevention Institute have returned, and strengthened the concept of loving teeth and protecting teeth. The science popularization and education team of the Beijing Dental Prevention Institute restarted on-site programs to introduce high-quality science popularization resources to five campuses in the Beijing Economic and Technological Development District. They also conducted a brand activity, which is "Tooth Protection Training Camp" to guide primary school students in effectively brushing their teeth, increasing fun and enhancing their sensory experience.
Dental prevention force in different districts of Beijing has increased year by year. In order to better understand "Pride for healthy oral health", dental prevention institutions in all districts have focused their education on campus. The programs in 17 districts of Beijing involved primary, secondary schools and kindergartens, and a total of over 100 campuses have been included. Children's awareness of caring for their oral health has been strengthened by dental prevention projects and special lectures. Xicheng District and Economic Development District are able to directly launched proposals to schools, and many schools have broadcasted theme videos and held painting programs. The community health centers, as always, guard around the community people, walks into the community to carry out education, free clinic consultation, and face-to-face to solve people's problems.
With the improvement of people's awareness, dental practitioners in Beijing are increasingly grasping the propaganda and education nodes. This year, there were 1000 dental practitioners, with audience of around 200 thousand. Various institutions have increased their experience by annual planning activities, enabling them to more accurately understand the concerns and needs of people, and exerting the power of region guardians!
Information
bjyafangban@126.com
No.4 Tiantan XiLi,
Doncheng District
Xicheng Qu
Beijing Shi,
China
Beijing Dental Prevention Institute