Event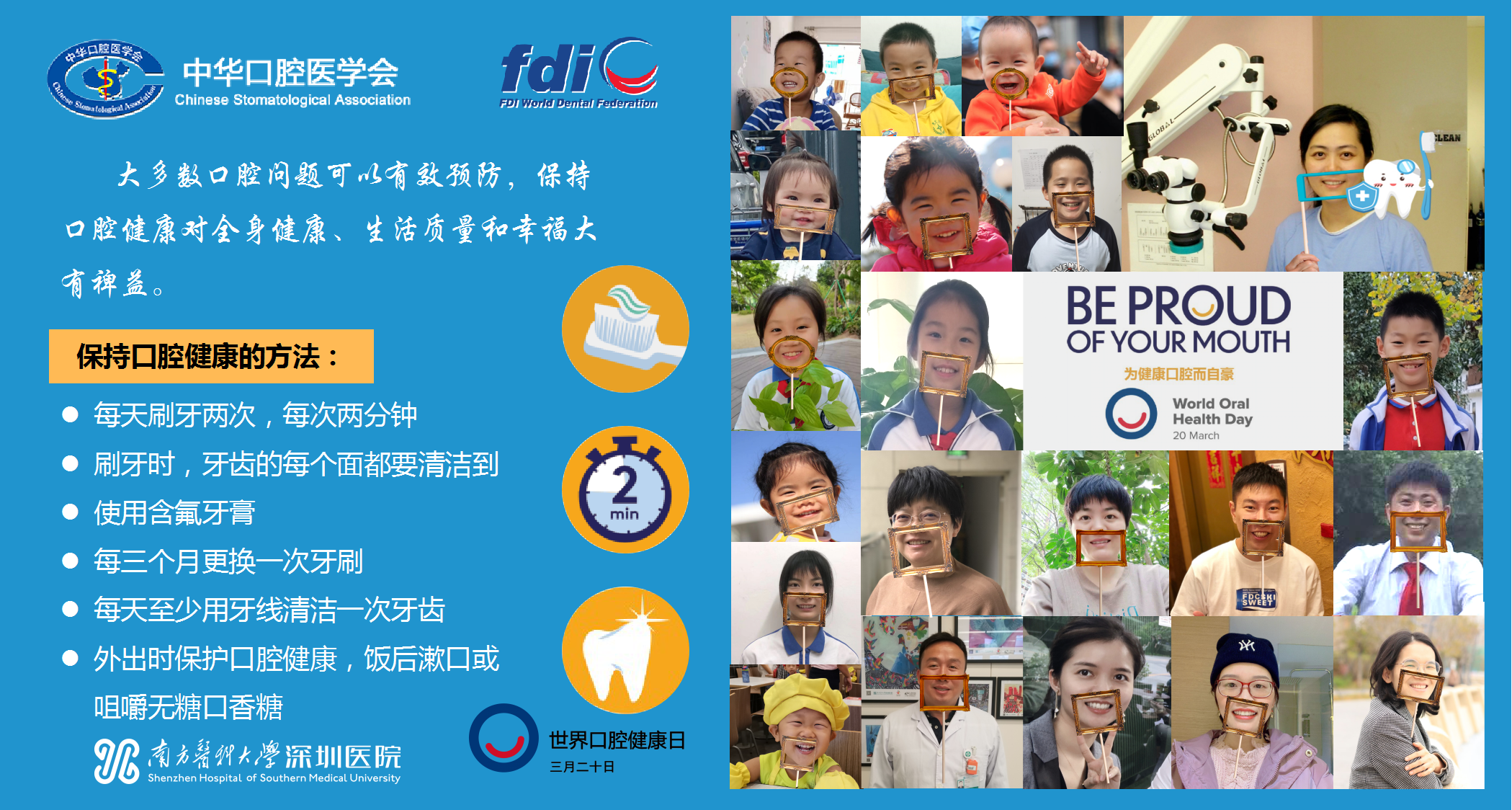 Stomatology Center, Shenzhen Hospital, Southern Medical University made full use of the resources provided by the FDI World Dental Federation to prepare a number of oral health education activities to celebrate the coming of World Oral Health Day.
1.Promote the knowledge of World Oral Health Day and oral health on wechat, LED display and the official website of our hospital.
2.To carry out the propaganda and education activities of World Oral Health Day. To provide oral health fact sheets and key message cards for patients, and to explain oral health knowledge according to patients' personal conditions.
3.Organize drawing activities for World Oral Health Day.
4.Organize the personalized poster production activity of "BE PROUD OF YOUR MOUTH".
Through these activities, we hope to guide the masses to understand the importance of oral health, develop good oral health habits early, and pay attention to the oral health of themselves, their friends and their family members.
Information
wens27@163.com
1333 Xinhu Road, Shenzhen, Guangdong, People's Republic of China
Stomatology Center, Shenzhen Hospital, Southern Medical University
Shenzhen Shi
Guangdong Sheng, 518100
China
Stomatology Center, Shenzhen Hospital, Southern Medical University