Social media campaign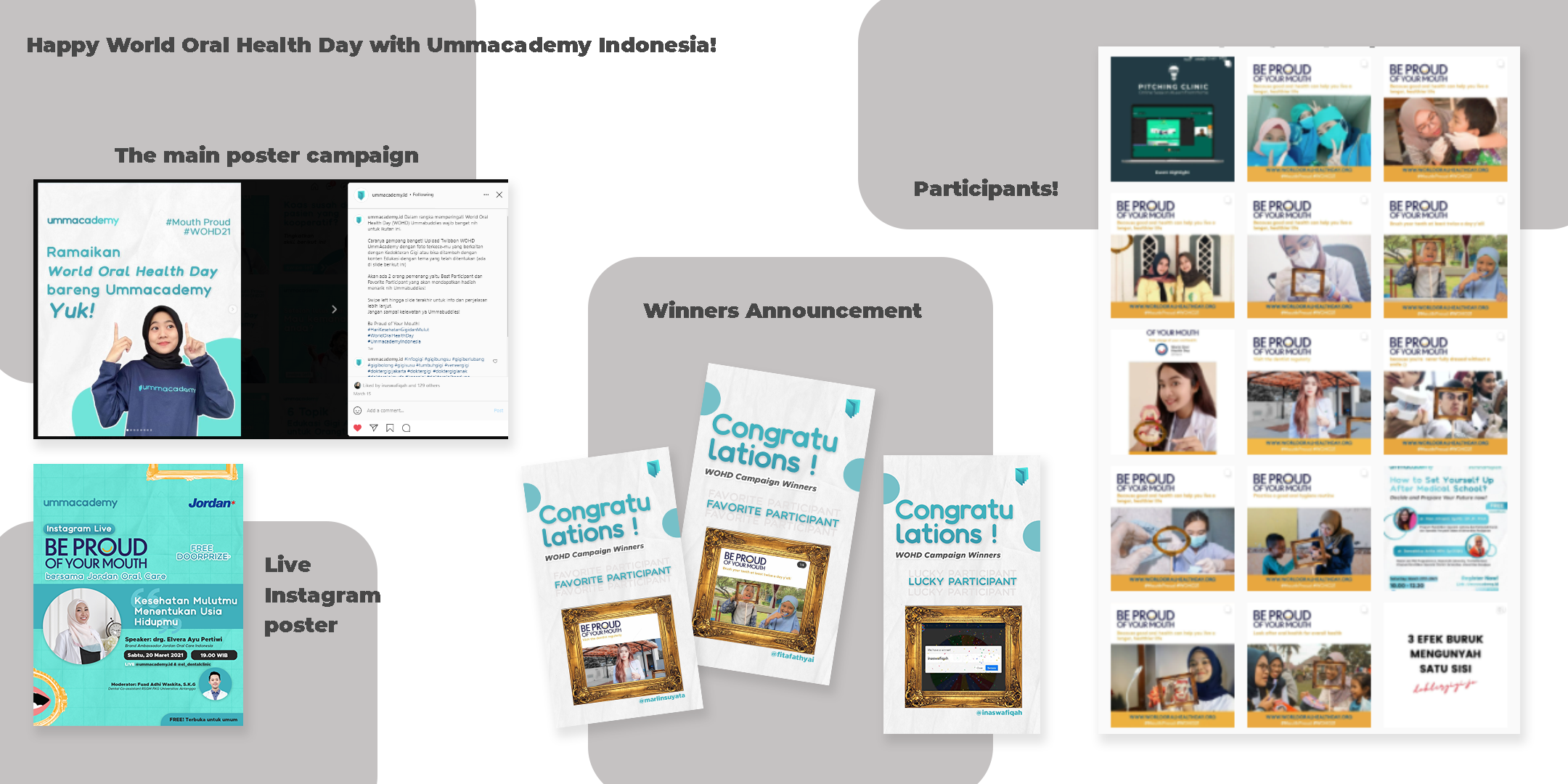 Support #WOHD project by FDI, We, Ummacademy Indonesia, created a social media campaign for all dentistry student and dentist in Indonesia to use the Official WOHD Twibbon and educational content about "Why we should proud of our mouth? or What kind of habit that we can start to protect our mouth?" We also have a prize for the favorite participant, best participant, and lucky participant. The prize was from one of the biggest dental supplier companies in Indonesia.
This is our campaign main poster: https://www.instagram.com/p/CMcLPjBg9H5/
Campaign Timeline: 
1. Upload poster and educational content: March 15-20, 2021
2. Screening and choosing the winner: March 21, 2021
3. Winner announcement: March 23, 2021
We have amazing winners!
https://www.instagram.com/p/CMpEHUcBnZU/ (The best one)
https://www.instagram.com/p/CMoMHnuFZTe/ (The favorite one)
https://www.instagram.com/p/CMmsBTplV0y/ (The lucky one)
Not only that, we also have another activity, which is Live Instagram. We invited dentist to talk about "Your oral health define your overall health", sponsored by one of the Scandinavian oral health equipment company in Indonesia. (https://www.instagram.com/p/CMj5zeVgSWh/) 
Information
ummacademy.company@gmail.com
Online
Online
Semarang
Jawa Tengah 50275
Indonesia
Online